[CUE CINEMATIC NARRATOR VOICE]
In a world where the number of books available for enjoyment feels almost infinite, bookworms are tasked with selecting a comparatively minuscule number of books … for that well-sought after spot, on their TBR …
And, even then, that does not guarantee it will ever be read…
Nevertheless, they persevere adding, amending, and culling books TBRs with sniper-like judgment … even if that judgment. is to just. Add. Them. All.
 [DRAMATIC 'WHO WANTS TO BE A MILLIONAIRE' FILLER]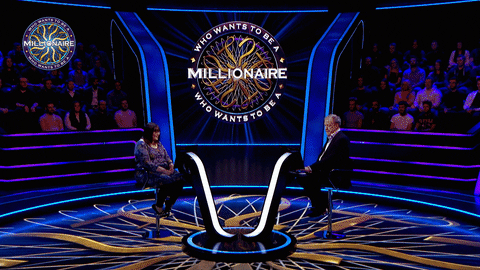 *clears throat* Not sure where that came from.
Everyone makes the decision on which books make the cut for their TBR differently, and I have decided to write a little about the three main criteria I look at when making this decision myself. I don't need all three (though that is certainly ideal), but I definitely need at least one. Spoiler: good reviews aren't one, reviews are subjective and I rarely read them pre-book.
---
Criteria One – A Good Cover
Please, save your proverbs. I know this is supposed to be taboo in the book community but let's be honest, we all do it and there is, in fact, a lot that can be judged from a cover. To begin with, the cover includes both the title and author of the book, and usually a tag line too. That, right there, is a lot of information that influences a decision to read.
Secondly, the production value of a cover or the book, in general, is usually a good indicator of quality – usually, not always, I've been taken by surprise a few times. This is obviously where fantastic self-published novels fall down (though they can get into the other two criteria) but I have received a few self-published or independently-published books with covers that are heads and shoulders above some books with a well-established publishing house and design team behind them. It's usually a good reflection of the amount of hard work and expertise put in by the person behind the cover (whoever they may be) and that often (but not always, for the sake of not annoying anyone) translates to writing quality.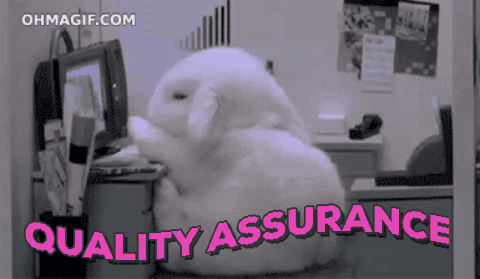 The cover's colour scheme and style will also likely indicate themes, genre and overarching emotion or atmosphere. Don't believe me? Pick any decent book cover and really dissect the cover itself, everything from the symbolism of the things on it to the emotional connotations of the colours used. There is more there than you might think, and your brain snaps it up in a second.
---
Criteria Two – A Killer Hook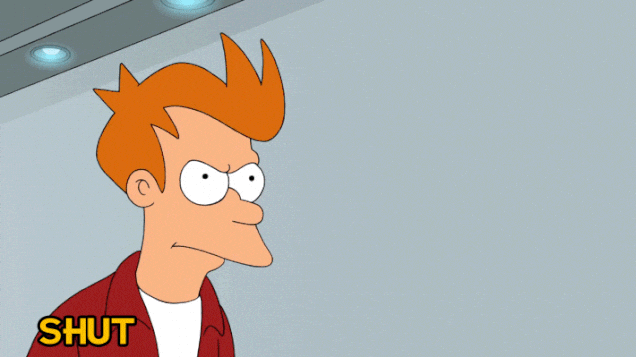 This, if it exists at all, can be found in fancy italics on promotional material, as the heading of the blurb or quoted from a reviewer or author. It's a tag line, a USP (unique selling point), a single, scroll-pausing sentence that summarises that book and why you should read it – it warrants Fry's reaction in the GIF. Not all books have them and instead favour 500-word descriptions. I very rarely read book descriptions, almost never in fact. I've established that reading time infinite and most descriptions spoil the book for me anyway. I like to go in blind.
Some examples of this include:

"…what we would have had if Joss Whedon wrote Harry Potter!" – If These Books Could Talk Blog, for The Witching Elm by C.N. Crawford seen on a piece of promotional material, isolated from full review.

"Four of The Most Inept, Unskilled People Try to Run an Airline on Good Faith" – Ashley V. Robinson, Ep. 49 of Geek History Lesson Podcast for Cabin Pressure by John Finnemore

"The Breakfast Club Meets Guardians Of The Galaxy In This YA Sci-Fi Adventure" – Tagline of The Disasters by M. K. England.

"Jane Austen in Pakistan" – Article Title by Madhushree Ghosh on THE RUMPUS.NET for Unmarriageable by Soniah Kamal
The last one may seem like it doesn't fit but, honestly, simplicity is key. I talk a bit more about USPs in my Ultimate Book Review Checklist.
---
Criteria One – A.K.A. The Golden Ticket
A recommendation from a source or person I really trust. No questions asked, if someone in this trusted group gives me a book title or, better, hands me a book and says 'I know you will enjoy this' or 'this is really good, read it', it's guaranteed to end up on my TBR, and it's way more likely to be read.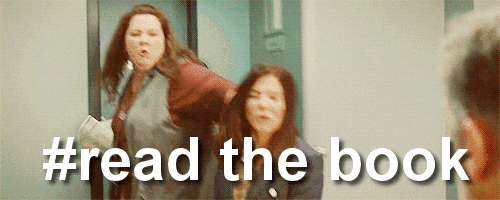 This list is short and well-groomed and consists of exactly two family members, one podcast, and maybe four blogs. This is no detriment to blogs and family members outside this circle, but the main criteria for those on this list are that I know we have a lot of overlapping areas of interest and they love many of the same things I do across pop culture, as well as books. We watch the same shows, we like the same music, we rave about the same movies and characters. Imagine the 'compare books' function on Goodreads and you find someone with an 80-90% overlap with your list. This is those people.
And, in a completely shameless plug, if you think I am, or could be, one of those trusted sources of recommendations for you, please check out my Recommendations board on Pinterest for a genre organised selection of my pre-approved reading list.
---
So, what gets a book on your TBR? Let me know in the comments or – better yet – do a deep dive blog post of your own and drop me the link, I'd love to read it!
Until next time!