It occurred to me whilst I was looking over my blog that while my tag line reads 'Books, Tea, and Other Nonsense', I don't do a great deal of talking about tea. This is strange because I do, actually, love tea. I'm renowned for it in my office. When a brew round comes in, I'm almost guaranteed to put my cup up. In addition, I would wager 99% of what is on this blog today would not be here without a steaming cup of tea at my side.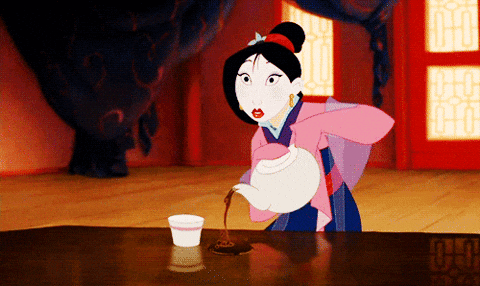 However, I struggled to come up with any engaging topics of conversation on the topic. I mean, I take great enjoyment in dismantling the misconception that tea is British – we may drink a lot of it but it's more of a testament to our history of oppression and exaction of goods from countries we had no right to, all in the name of the British Empire, than it is about any historic claim to the product itself – but that's not a particularly fun topic as mainly focusses on the fact that the majority of the key ingredients in tea, bar milk, do not come from the UK.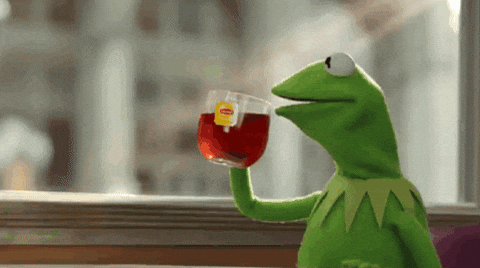 I finally settled on this topic which lists some of my favourite independent teas, and where you can try them. A note that none of these are affiliate links.
---
by The Tea Makers of London
I love Darjeeling tea, it's delicate and sweet and an altogether lighter flavour than regular tea. Originating from India, this is a well-loved tea and a favourite of my own home with my boyfriend even ordering its loose leaves himself.
I drink it without milk, from a fine china cup (a penchant I have inherited from my hometown, whose industry is deeply rooted in the pottery industry).
by Jing
Assam is a bit closer to what is widely known as 'regular' tea, only a bit stronger and maltier. Also Indian by origin, this is the perfect breakfast accompaniment and I do prefer it with milk.
Jing was founded by tea enthusiast, Edward Eisler who 'is considered a pioneer in finding and sharing rare and precious teas previously hidden to the world, and transforming traditional approaches to tea making to suit a modern audience.'
by teapigs.
I was first introduced to teapigs. by a local independent coffee house that served craft ales on the side. I have always enjoyed a good rooibos tea, a South African tea with an earthy taste and an orangey hue, and I find it quite refreshing.
teapigs. recommend it drank either:
Just before bedtime – with milk, this is the perfect evening drink.
Iced – Just cover one tea temple with boiling water and infuse for 3 minutes. Remove temple and top-up glass with iced water. Garnish with lemon
One thing I particularly like about teapigs. is that all their teas have the goodness of loose tea but with the ease of a biodegradable tea-temple that they are encased in.
You can read more about teapigs. and their origins here.
by Whittard Chelsea
I've not always been a great fan of mint tea – 'too toothpaste-y' as my boyfriend would say – but this infusion came highly recommended and I can see why. It's refreshing and best enjoyed brewed lightly, 'inspired by the tea served in the souks of the Moroccan Medina'.
This is a mint-flavoured green tea, peppermint being the key ingredient to giving that minty kick. I have linked the teabags as they are super convenient, but it tastes great loose too.
by Atkinsons
Atkinsons are probably better known for their coffee but they definitely know how to kick butt at tea too. Besides this resounding personal favourite, I also love their Blood Orange, Mango Indica, Japanese Cherry, Egyptian Spearmint, and Kiwi & Strawberry.
Blue Sky Tea, despite its name, smells and tastes amazingly of pink grapefruit and has a really refreshing, summery taste. I brew it lightly in my tea-pug and drink without milk.
---
So that's my all-star list. Let me know your thoughts on any of my mentions and if you decide to try any of them and what you think!