Hey everybody!
So sorry for the radio silence lately – as it turns out, I wasn't quite as organised before leaving for my holiday as I let myself believe. To be honest, before going away I'd be lying to myself if I didn't acknowledge I was beginning to lag in all areas of my life, sometimes you just burn out, you know? However, I'm back, I'm well-rested and ready to dive back in fresh as a daisy.
So what have I been doing in my absence? Well, reading mostly. Lots of it – it was great! It's been a long time since I got to just read through the day and not feel guilty for not doing something work or house related instead.
My locations for reading have varied somewhat, and haven't all been that relaxing either, really.
The weekend before last I went wild camping in Ross-on-Wye with some friends. It wasn't true wild camping, of course, because that's illegal as it usually involves trespassing but it was as close as you can get to it in the UK. We went down to a farm where the owner rents out some of his adjoining fallow fields for campers to pitch up.
Since it's wild it didn't have the facilities of a usual campsite (though there were some camping potties he had set up in a barn himself that we shall not speak of and a mid-height portable hot water shower that I thought was actually rather clever), which makes it a somewhat, for want of a better word, uncivilised experience. So, you might wonder what the draw was and the answer would be the possibility of a true campfire.
Most campsites don't allow campfires to prevent damage to the ground – many don't even let you have certain types of BBQs, but this place did and it was the wish for most of us to have a proper camping trip with a proper fire and massive toasting marshmallows.
Despite my original skepticism (I had no part in the planning of this weekend, my boyfriend just sprung it on me last minute), it was honestly worth it. Building the fire, cooking food on it, toasted marshmallows eaten between chocolate digestives (we couldn't find wafers) and then hunting for firewood and fallen branches in the nearby forest to keep it alive through most of the night (mildly terrifying) – it's strange but it's an experience I'll remember, all the more for the fun times we had as a group around it.
Reading a book under a sky filled with more stars than I've ever seen, in front of a fire, under a blanket may be one of my new happy places.
Whilst on our trip we heard about a canoe hire place and decided to go on an adventure. We had little faith in our canoeing skills and made the trip a no-phones one in the event of capsizing so I don't have photos of us, but this is the river.
We canoed 9 miles (though it felt like 20) and substantiated our fears with a number of collisions and near misses but it was tonnes of fun and I would absolutely do it again.
We came home on Sunday and I had Monday off to prepare for our holiday to Mallorca on Tuesday. We flew at 6am (which meant a 2.30am pickup – cry) and touched down for around lunchtime for 7 nights in the sun.
The trip was to celebrate my partner's Nan's 70th birthday, so we met his parents and grandparents who had been there for a week already getting the party started. We were staying in Palma Nova which, if you've never been, is actually a really lovely family friendly place despite being a stone's throw from Magaluf, one of the most notorious party spots for drunken British hooliganism in Spain.
It's not a place brimming with Spanish culture unfortunately due to the British tourism sapping it all away in favour of cheap eateries serving English food and gift shops. This is a real shame, and I would have liked to find some purer spots untouched by my countries need to invade other cultures and erase them (yet complain when other cultures attempt to integrate with ours? Hypocrisy in its most basic form, my friends) but I wasn't given much opportunity.
Palma itself is less infiltrated and had some gorgeous architecture that my inner Building Survey was geeking out over. I think that was my favourite day. (Super proud of my photos guys #nofilter)
It was an enjoyable, if uneventful, holiday nonetheless and was much needed as, like I said before, I can't remember the last time I just switched off.
Being a celebration for my boyfriend's grandmother we were staying in an adults only hotel, which I was looking forward to because I'll be honest my baby brother has exhausted my ability to tolerate or find screaming kids cute for a while (much to my broody boyfriend's dismay, but I digress). However, this hotel kind of shoots to the other end of the spectrum in that it is very much geared toward the older generation.
This comes with its perks of course. Our friends often joke that my boyfriend are already elderly at heart with our love of quiet nights in and early bedtimes and our general comments about the 'youth' and taste in, well, everything – so for the most part, we fit right in at this hotel. We played bingo, entered quizzes (and won), and enjoyed the ABBA tribute band (well, I did), the Motown group, and 80s Throwback band. Fun times all around.
The only downside was the fact so many of the guests at this same hotel seemed so determined to be miserable for all their holiday. One couple got up and left the poolside because my boyfriend and I were talking to his parents in the Jacuzzi. We weren't talking loudly, or about anything inappropriate – just general holiday discussion about weather and events at normal volume, but this was apparently most disagreeable. As was my single laugh in the pool a few days later, which earned me the evil eye from a lady under the canopy. I couldn't help but wish they were all more like my Nan, who is more of a party animal than I am and has most of the ladies in her independent living complex doing Sambuca shots on a Saturday night.
Who flies to Spain to sit around with a face like a smacked bottom? I couldn't help but wonder.
Overall, however, I had a smashing 2 weeks, even if I was grateful to come home to my own bed and decent tea (I'm sorry Lipton you just can't do a proper cuppa, it's too flowery).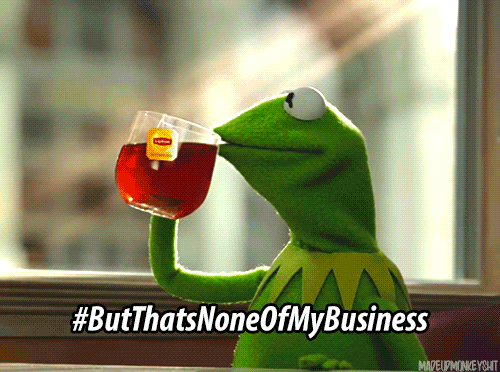 I got plenty read, and will be posting my reviews in due course as most of them were pretty darn good. Stay tuned for some great #ownvoices reads, old favourites and some new(ish) releases deserving of some hype.
Thanks for your patience – I'll be back on form in no time, I promise!
Until next time!