Hello!
Some of you may be aware I'm about to transition into a fairly stressful stage in my career come October, as I am about to start a part-time degree as part of my full-time apprenticeship. Now, even though I have been carrying out part-time distance learning for the last two years now, I know this is an altogether different nature of beast and I'm mentally preparing myself for the worst.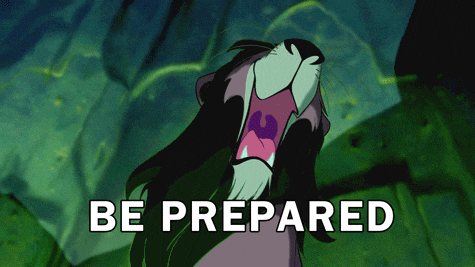 The first year of a degree is generally said to be the easiest but I'd like to hit the ground running and, for me, that means actually dedicating to having those 'recommended 15-20 hours of study a week' and as a result, I may need to adjust my current blogging style.
I was slow to start but now I'm really starting to get the hang of this thing, I don't want to let it go so after some careful evaluation I've decided to just dial it back a bit – so I don't need to switch it off completely.
Recently I've been posting daily and as much crazy fun as that is, I know it's not sustainable even if I didn't have uni coming up – I mean I work over 45 hours a week (+10 hour weekly commute) and somehow inherited a 21-year-old dependant when I decided to buy a house with him – but it was fun while it lasted.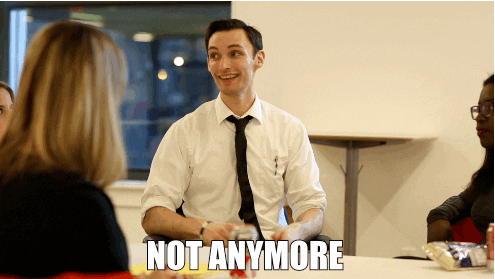 Anyway, I wanted to write a quick (ish?) post about the changes I plan to make around here and why, because I am serious about keeping this going. I know it's small but I am immensely proud of what I've achieved here and I want to keep writing. I haven't written so much in so long and even if it's about other people's books and not my own, I still love it.
So, what changes?
---
Frequency Of Posts
It stands to reason that to create a kind of slack for writing, I should probably only post as frequently as I can write, right? So, airing on the side of caution, I'm aiming for 2 non-review posts a week.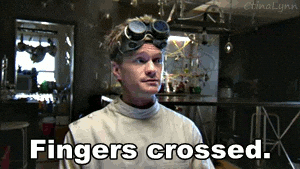 I say non-review posts because usually, I write my reviews almost immediately after finishing a book while it's fresh in my mind, and even with creating graphics (which I now have ready-to-go templates for) and formatting I can produce one in less than an hour (give or take, if I have a lot to say about the book it can be longer). I try to coincide all my promotion for release and even then, I have everything rigged up so that it can only take 30 minutes' tops.
Original, discussion or non-review posts obviously take much longer and involve research, even more formatting, and specific graphics, etc, etc. Taking my job, study, reading, eating, showering and sleeping time into account I think I'll be able to manage 2 a week – hopefully, more – but one of them will almost certainly be a tag of some description. Which brings us neatly to the next point.
---
Tags
I had no idea I had jumped onto so many tags but there you have it. I think it can be tempting to do since when you start blogging it seems like everyone is doing all the tags and you want to keep up.
I've been thinking about cutting down for a while now – not because there is anything wrong with the tags themselves, or the people participating, not at all – they're awesome.
I just don't think they are what I want to be writing right now is all. Currently, I participate in the following tags/memes and these are my plans for the future:

Top Ten Tuesday
Hosted by Jana @ That Artsy Reader Girl
I plan to continue with this tag as it is easily schedulable and I get a lot of really great discussion out of the prompts. However, I've also decided that on weeks when I don't have any triggers of inspiration for that particular topic, I'll take is a cue to take a week off from it.
I made this decision purely for that fact that on some weeks when the topic was particularly exciting to me, I was just writing for the sake of writing and, honestly I believe if I'm not having fun or am interested in writing a post there isn't a lot of for hope you guys to enjoy reading it is there?
WWW Wednesday
Hosted by Sam @ Taking On A World of Words
I am giving this one up for a few reasons.
Firstly, they aren't easily foreseeable, and need to be written on the day really, and I don't see myself having time for that every Wednesday while I'm studying.
Secondly, I'm quite diligent with my Goodreads account so if you guys (most of whom I'm friends with over there – if not add me, please) want to know what I'm reading, you can find it there.
Thirdly, as awesome as all of your WWWW posts are, I know mine don't really add anything to my content. There is never anything there that won't be or isn't in my review of the book itself.
And finally, I almost never ever stick to the 'what do you think you'll read next' answers I give. Like almost never ever and it makes the whole series of posts really disjointed and … random. That or I get stuck on 1 book for 15 days and three posts consecutively look exactly the same.

State of the ARC
Hosted by Evelina @ AvalinahsBooks
Keeping this, it's one post a month which basically writes itself and it keeps me motivated towards finally ridding myself of my backlog of ARCs, once they're gone though I hope to retire from the meme and be a good little blogger and stay on track with a small number of ARCs. Pah. A girl can dream.
At the Moment
Created by Aurora @ Aurora Librialis
This is similar to WWW Wednesday but I feel it adds more to my content purely for the fact it talks about stuff in my life I don't usually discuss on this blog. I am, however, going to reduce the frequency to once a month.
Mid-Year Freak Out Book Tag
I believe I saw it first on Amy @ The Little Booknerds in the Corner – though I have no idea who created it.
It's one post a year and it was really fun this year, so I'm sticking with.
Reading Rivalry Challenges
Run by the Reading Rivalry Facebook group
This one is dependent on whether I stick with the challenges themselves. I think I will try to, but they can be quite time consuming so if I feel myself getting overwhelmed, I'll probably drop them.
---
When I Blog
Now, this I feel will be the most significant change for me because up until now, even as I write this post, I have been doing an awful lot of blogging on company time. Now, just to clarify, I'm not shirking my duties or neglecting my workload, the truth is my workload it pretty much non-existent at the moment and I hate to be doing nothing. However, it still feels unethical to use the time work pays me for on a hobby that is of no relevance to my job.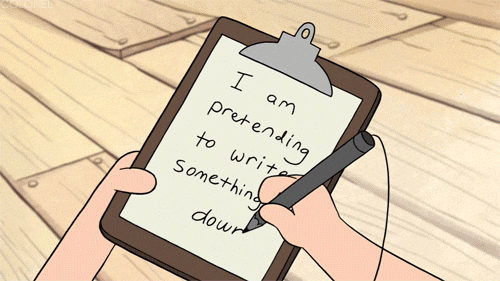 Somehow, if someone comes over to me to see what I'm doing I feel I'd rather be found 'nothing because I'm waiting to be given some work even though I asked for some days/hours ago' than 'blogging'. You might disagree, but at least then I can't be accused on improper use of company resources.
My remedy to this is going to be to block out time outside of work and make sure I stick to it, like a second mini-job except I don't get paid because I like it enough to do it for free. I'm thinking Friday nights and Sunday afternoons because realistically speaking I know I'm quite inefficient with the time I spend blogging and the little quality stuff I do produce that takes hours could have maybe taken less time if I wasn't always – to use my Nan's phrase – 'faff-arseing about' with it. And if you think I'm exaggerating, let me tell you I have probably been doing blog related stuff almost exclusively all this week and I have 2 new finished posts to show for it, one of them being this one.
As well as blocking out time to write, I also want to block out an hour every morning to support other bloggers, their posts, their social media, interact with readers and comments, etc, because that stuff is just as important, if not more so, as writing itself.
---
What I Blog
This one will actually sound a bit counter-intuitive but I do intend to write more 'original' content in the coming weeks. I know I said it takes more time but in truth, I find it more enjoyable and, like with reading, if I'm not feeling what I'm writing I don't want to do it. So, in the hopes of maintaining productivity and motivation, I'm going to try and write about stuff I'm excited about when I'm excited about it.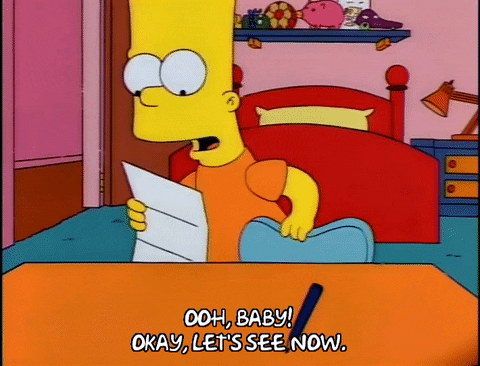 ---
I know I've probably made it sound like I'm about to suck all the fun out of my blog but believe it or not, it feels the opposite way to me. I'm excited about this and about trying to finesse my content and find my 'style' if that makes sense.
My worst fear? That this will fall onto the back burner because of school and die and I so, so do not want that so I'm going to try my hardest to stop it from happening. I'm going to work my butt off between now and October 1st to get stuff scheduled and give myself some breathing space, but I'll still be posting as much as I can.
I hope you guys like what I'm trying to do here and know you're all quite busy people yourselves so if you have absolutely any tips on juggling all your different commitments, please – share your secrets!
Until next time!