Hi everyone! This is a new post I'm hoping to do twice monthly in connection with a new book group I joined called Reading Rivalry – a great group that each month  set a theme and divides its members into 4 teams that try to complete all that month's challenges to win points – whilst also chipping away at their TBRs! I tested it out last month and thought the idea so fun I wanted to try it in earnest this month!
---
This Month's Theme … Mythology inspired adventures!
I was put into Team Greek!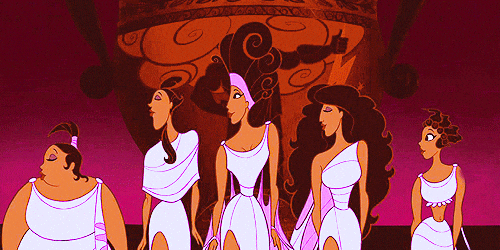 ---
This Month's Criteria & My Corresponding TBR Books So Far …
[5 points each]
1: Author Highlight (Leigh Bardugo, Agatha Christie, Marissa Meyer) – Shadow and Bone by Leigh Bardugo
2: A Book involving Romance –

The Last Romeo by Justin Myers

3: Book with a weapon on the cover – Between the Blade and the Heart by Amanda Hocking
4: Book featuring mythology or a mythical creature – Goblins of Bellwater by Molly Ringle
5: Book with multiple authors –

What If It's Us by Becky Albertalli and Adam Silvera

6: Book with a prophecy –
7: Single Word Title – Ascension by Victor Dixen
8: Book You Can Read in One Day –
9: A Book Involving a Body of Water – Sea Witch by Sarah Henning
10: Book that isn't the first in a series – The Rogue Queen by Emily R. King
Non-Criteria Books Can Earn Points Based on Page Count …
1 point: <100 pages
3 points: 101-200 pages
5 points: 201-300 pages
8 points: 301-400 pages
10 points: 401-500 pages
13 points: 501-600 pages
15 points: 601-700 pages
18 points: 701-800 pages
20 points: 800+ pages
Bonus Points
1. Complete criteria =10 point bonus
2. Instagram: Post photo challenge everyday or complete all 4 reviews within the designated timeframes (1 point per day & 10 point bonus)
3. Color the instagram calendar: 5 point bonus
4. Make a poem with book titles: 5 points
5. Color a mythological being: 5 points
6. Creation Corner: 10 point bonus
7. Binge a Series: 20 point bonus. (30 points if it's a Rick Riordan series)
---
My team won last month so I'm aiming for the same result this month! Wish me luck! If you want to take part this month you've probably missed the sign-up deadline but feel free to play along at home and join the group ready for next month!
Until next time!