Hi everyone! This is a new post I'm hoping to do twice monthly in connection with a new book group I joined called Reading Rivalry – a great group that each month  set a theme and divides its members into 4 teams that try to complete all that month's challenges to win points – whilst also chipping away at their TBRs! I tested it out last month and thought the idea so fun I wanted to try it in earnest this month!
---
This Month's Theme … Adventure inspired by George R R Martins' A Song of Ice and Fire!
I was put into House Lannister (my actual GoT house! Yay!)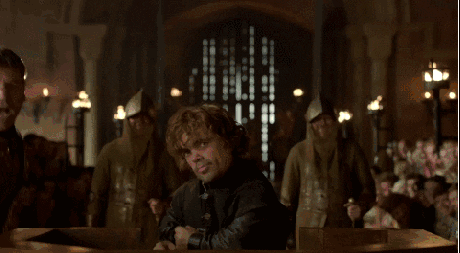 ---
This Month's Criteria & My Corresponding TBR Books So Far …
[5 points each]
Author Highlight: Read any book written by Stephen King, JK Rowling, or Neil Gaiman – Fantastic Beasts and Where to Find Them by J. K. Rowling
Adventure Book – Jupiter Jet by Jason Inman & Ashley Victoria Robinson
Book Involving War/Military – Revenant Gun by Yoon Ha Lee
Book Written by an Author Using a Pen Name – The Bad

Beginn

ing by Lemony Snicket
A Book You Meant to Read in 2017 – The Edge of Everything by Jeff Giles
True Crime/Detective Book – The Assassination of Robert F. Kennedy by Tim Tate
Heist Novel 

– Six of Crows by Leigh Bardugo

Beach Read 

– The Kiss Quotient by Helen Hoang

Book With A Map 

– EDIT: The Smoke Thieves by Sally Green has a map!

Book Recommended By a Friend – Furyborn by Claire Legrand
Non-Criteria Books Can Earn Points Based on Page Count …
1 point: <100 pages
3 points: 101-200 pages
5 points: 201-300 pages
8 points: 301-400 pages
10 points: 401-500 pages
13 points: 501-600 pages
15 points: 601-700 pages
18 points: 701-800 pages
20 points: 800+ pages
Bonus Points
Complete criteria all books: 10 point bonus
Instagram: Post photo challenge every day or complete all 4 reviews within the designated timeframes (1 point per day & 10 point bonus)

Colour the Instagram calendar: 5 point bonus
Read a George RR Martin book: 5 point bonus
"Complete" a book cover: 5 point bonus
Creation Corner: 10 point bonus
Binge a Series: 20 point bonus
---
I completed very few last month, so I'm hoping to kick butt this month – here's hoping! Wish me luck! If you want to take part this month you've probably missed the sign-up deadline but feel free to play along at home and join the group ready for next month!
Until next time!