I saw this tag over at Amy's blog, The Little Booknerds in the Corner, the original creator is GirlReading over on YouTube. I always love posts (and games) like these because they always remind me of Friends – both the episode when Phoebe's mad at Ross and they play her game to help make decisions and the one where Joey play the game show 'Pyramid'.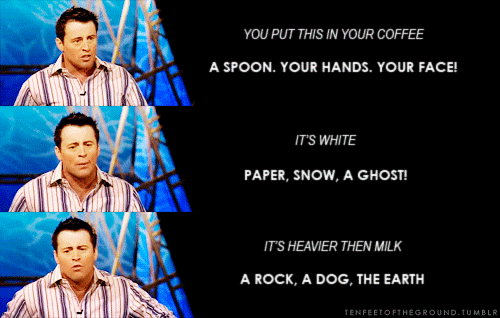 And Awaaayyy We Go!
***
E-Book or Physical Book?

Physical Book!
Paperback or Hardback?
Paperback!
Online or In-Store Book Shopping?

Online!
Trilogies or Series?
Series!
Heroes or Villains?

Both! Anti-heroes!
A book you want everyone to read?
The Count of Monte Cristo!
Recommend an underrated book?

The Lies of Locke Lamora!
The last book you bought?
Turn by Cora Brent!
Weirdest thing you've used as a bookmark?

Train ticket! (Not that weird)
Used Books: Yes or No?
Yes!
Top three favourite genres?

Fantasy! Sci-Fi! Classics!
Borrow or Buy?
Buy!
Characters or Plot?

Characters!
Long or Short Books?
Long!
Long or Short Chapters?

Short!
Name the first three books you think of…
Pride and Prejudice! Renegades! Ready Player One!
Books that make you laugh or cry?

Laugh!
Our World or Fictional Worlds?
Fictional!
Audiobooks: Yes or No?

Yes!
Do you ever judge a book by its cover?
More Than I Probably Should – Which Is To Say, Most Of The Time!
Book to Movie or Book to TV Adaptations?

TV!
A Movie or TV-Show You Preferred to its Book?
They Exist?!?!
Series or Standalone's?

Series!
***
Phew.
I need a cup of tea after all that shouting and suspense. If you want to do it – I tag you! (Lazy I know, but I'm tired now.)
Until next time, folks!