Top Ten Tuesday was created by The Broke and the Bookish in June of 2010 and was moved to That Artsy Reader Girl at the start of this year.
Boy, did I struggle with this one. On the face of it? So easy. I looked and I said:
'Pft, 10 books that take place in another country – that's easy. Obviously can't include books set in the UK, and the US feels like it's cheating too … but I won't need them.'
Ha. I look at past me and I laugh. Ah young one, you presume too much.
This was hard. There I am, looking at my Read shelf and I'm thinking 'but I feel like I've been to so many places in the books I've read how can it not be so?' and the answer hits me with a sad plop, like a stone failing to skip on a pond.
'You read fantasy, they're all fictional places, you muggle!'
So, even though I would have preferred to take my list from books I've read I had to expand to books on my TBR and this also made things slightly difficult because how can you know where books are set before you read them?
(Note: I'm beginning to feel horribly uncultured at this point and start to look online at travel destinations before promptly looking at my bank account, swallowing a sob and closing them down.)
I excluded the US because really I absorb so much of their media I often get chastised for using the American terms for things and even if I used it, duplicating countries definitely felt like I was cheating so the US only counted as 1 anyway (just to clarify when I say 'cheating', I mean cheating on myself and my own personal rules that form before I have chance to think about their practicality – I in no way accuse anyone participating in Top Ten Tuesday of cheating if they do not follow these same rules, I'm just weird).
I'm ranking them based on how much I want to go to the country they're set in and I tried to get a mix in there so without further ado, my hard-won list:
10. The Map of Salt and Stars by Jennifer Zeynab Joukhadar
🇸🇾 Homs, Syria
I'm so sorry Syria, I really want to see you but my Nan would probably call me every hour and die of anxiety if I went right now. Maybe in a few years.
*
9. The Three Musketeers by Alexandre Dumas
🇫🇷 Paris, France
I have been to Paris but it was several years ago and with school, and I didn't enjoy it much but I don't feel I really experienced it and would like to go again … just not in a hurry. There were a lot of choices for this one in my TBR – The Count of Monte Cristo (though in fairness, it also takes place in many other countries too); The Little Paris Bookshop; Les Misérables and A Tale of Two Cities to name a few – which is odd since, generally speaking, I don't like the city at all.
8. The Poisonwood Bible by Barbara Kingsolver
🇨🇬 Kilanga, Belgian Congo
Now the Democratic Republic of Congo – I would like to visit any African countries really, it's a stunning continent. I think what I most want to see is the wildlife/scenery but the culture would be amazing of course.
*
7. Edelweiss Pirates, Operation Einstein by Mark A. Cooper
🇩🇪 Würzburg, Germany
I have been to Berlin and the Black Forest area of Germany and I adore the country, the food, how clean it is – just everything! This book caught my eye especially as it covered a specific part of my History lessons from high school that really interested me.
6. The Architect's Apprentice by Elif Şafak
🇹🇷 Istanbul, Turkey
Turkey is another place I have been but not experienced as I was <7 at the time and with my mother and her boyfriend on one of those boring holidays that consist entirely of sitting by a pool all day and then walking past miles of karaoke bars all night – and repeat.
5. The City of Brass by S. A. Chakraborty
🇪🇬 Cairo, Egypt
This is a book I'm really looking forward to and I've wanted to go to Egypt forever. I think it'll be better now that I've read more about their mythology and gods so I'll be able to book-nerd out better.
*
4. The Watchmaker of Filigree Street by Natasha Pulley
🇯🇵 Tokyo, Japan
Me to me: But that's totally set in London!
Me: It is BUT a fair bit takes place in Japan and the next book is due to be set almost entirely in Japan so –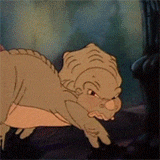 I've always wanted to go to Japan anyway – and technically I've read this book but I haven't read the sequel which I wanted to put but couldn't as it doesn't have a cover yet. Technicalities. Not breaking rules!
3. Ponti by Sharlene Teo
🇸🇬 Singapore
I didn't even realise I wanted to go to Singapore until I started this research – and not just for the Universal Studios there! Pulau Ubin looks f***ing breathtaking! I want to go! Now!
*
2. Caligula by Simon Turney
🇮🇹 Rome, Italy
I do love me some Historical Fiction, and a new take on a Roman Emperor sounds like something new and interesting I've yet to try. Rome (hell, just Italy in general) is pretty near the top of my travel bucket list and I don't think I need to explain why.
The food. And the buildings. Mainly the food but I will Building-nerd out while I eat pasta.
1. The Song of Achilles by Madeline Miller
🇬🇷 Greece
I'm pretty much drawn to Greece purely for this history and mythology which I adore above all others. That and it is also a beautiful country.
*
*
So, that's it! Are any of these books on your TBR? Any of the places on your travel list? Have you been to any of these places and what are they like? Let me know in the comments as the telepathy idea last week didn't work … I know I'm disappointed too.