Top Ten Tuesday was created by The Broke and the Bookish in June of 2010 and was moved to That Artsy Reader Girl at the start of this year.
I only started partaking in this tag last week but enjoyed it so much I want to make it a regular thing –  I also became horrendously ill with flu on Thursday so could really use some cheering up. This week's prompt is: Books That Surprised Me (in either a good or bad way).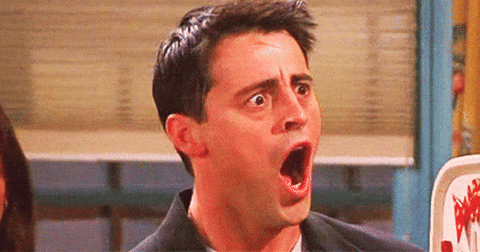 I'm setting out with the intention of choosing five of each (good and bad) but we'll see how we go.
10. A Monster Calls by Patrick Ness

This could be considered good or bad considering the surprise was it made me cry in the end. I'm not a big crier and I knew how this was going to end from the getgo so I didn't think I would but damn … did I cry like a baby … on the train and everything.

*
9. Midnight Sun by Stephanie Meyer
I read the Twilight books after receiving the first three movies on DVD from my mum when I was 11 and wanting to know what happened next – I was Team Jacob from the word go and despised Edward but this book (or the 13 chapters that we got of it) actually changed that in a big way – much to my surprise – and left Bella to bear the entirety of my hate.
8. When Dimple Met Rishi by Sandhya Menon

Not my usual genre so I was pleasantly surprised by how much I enjoyed this book.

*
7. WaR: Wizards and Robots by will.i.am and Brian David Johnson
I had expected this to be as stupid as a book with the title 'Wizards and Robots' sounds like it would be but I really enjoyed it and was surprised by how well-written it is.
6. To Kill A Kingdom by Alexandra Christo

Another pleasant surprise, since I knew I'd prbably enjoy the book but nowhere near as much as I did.

*
5. Atonement by Ian McEwan
This book surprised me by how utterly depressing, annoying and boring it could be all at one time.
4. Ready Player One by Ernest Cline

I had gone into this book prepared to dislike it because of previous things I'd heard about it but was hugely surprised by how quickly I got hooked on the story and loved the book.

*
3. Austenland by Shannon Hale
Another pleasant surprise – also mildly surprised by how short this book was.
2. The Grapes of Wrath by John Steinbeck

This book surprised me in the respect that I couldn't actually believe it convinced me to pick up another Steinbeck book – NEVER. AGAIN.

*
1. Where's Spot? by Eric Hill
This was one surprise after another. I honestly had no idea where Spot was for the entire book. That plot twist at the end, when you think he's under the rug but he's actually in the basket? Mind. Blown.
Until next time!