I saw this tag on Kelly's Rambles, thought her post was awesome and saw she, very generously, had opened it up to allow others to tag themselves if they wanted and I thought it was just such a great idea that I thought I'd have a go.
A – Author you've read the most books from
According to Goodreads – Rick Riordan, which between Percy Jackon and the Olympians (5), The Kane Chronicles (3), Heroes of Olympus (5), Magnus Chase and the Gods of Asgard (3), The Trials of Apollo (2 so far) and all of their accompanying books, manuals and guides (at least 5 or 6), sounds 100% right.
B – Best Sequel Ever
Red Seas Under Red Skies (The Gentleman Bastard Sequence #2) by Scott Lynch
C – Currently Reading
D – Drink of Choice While Reading
Tea, what else?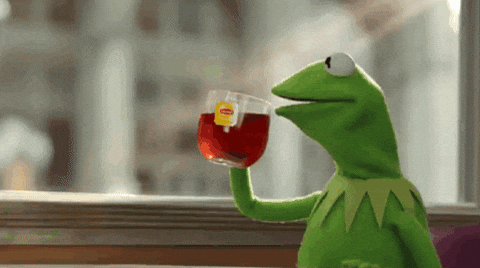 E – E-reader or Physical Book?
Physical book – because even if I initially read it in e-book form (arcs, etc) if I like it, I always buy a physical copy.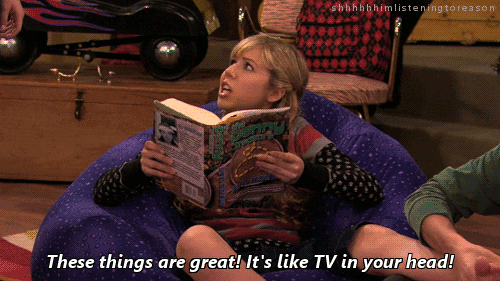 F – Fictional Character You Probably Would Have Actually Dated In High School
In high school? Probably Percy Jackson. Now? Will Herondale, every time.
G – Glad You Gave This Book A Chance
WaR: Wizards and Robots by will.i.am – see my review here.
H – Hidden Gem Book
I don't think many of the books I've read are 'hidden' really but I had a nosy through my Read shelf on Goodreads and came up with these two as perhaps some of the least known best books – both of which I would recommend as fun reads.
I – Important Moment in your Reading Life
Other than when I learned to read, probably when I started studying English Literature – or what passes as it for 12-year-olds – and was opened up to the idea of hidden layers and meanings below the basic story itself.
J – Just Finished
[audiobook]
K – Kinds of Books You Won't Read
Books by John Steinbeck. The Depression was aptly named.
L – Longest Book You've Read
1,264 pages – phew.
M – Major book hangover because of
The Throne of Glass series.
N – Number of Bookcases You Own
I own two, but I'm between moving into my new house so I'll likely buy more but all my books are in boxes until then 😦 .
O – One Book You Have Read Multiple Times
P – Preferred Place To Read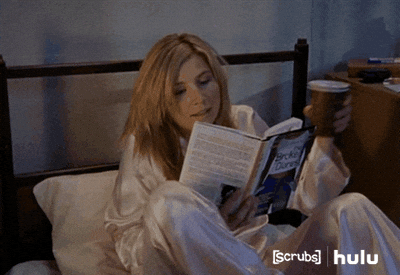 Home, curled up somewhere comfy with good access to tea and snacks – but I'm usually on the train nowadays.
Q – Quote that inspires you/gives you all the feels from a book you've read
"All human wisdom is contained in these two words – Wait and Hope"
― Alexandre Dumas, The Count of Monte Cristo
R – Reading Regret
Not being old enough to have read Harry Potter as it was released?
S – Series You Started And Need To Finish
I've been taking my time as I can't buy all the books at once and didn't want to have to wait on the next one.
T – Three of your All-Time Favourite Books
Oh? Did you say three? I thought it said six? It's your own fault for metaphorically asking me to choose favorite children.
V – Very Excited For This Release More Than All The Others
Pepperharrow by Natasha Pulley and Aru Shah and the End of Time by Roshani Chokshi
W – Worst Bookish Habit
Buying books before I've read the ones I own.
X – X Marks The Spot: Start at the top left of your shelf and pick the 27th book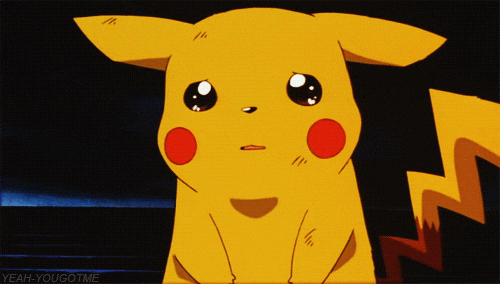 *cries* They're … all … in … boxes not shelves … so … I … can't … see them ….
Y – Your latest book purchase
Remember how I mentioned that I buy books before reading my existing ones, before? … Well:
Z – ZZZ-snatcher book (last book that kept you up WAY late)
It feels like it's been ages since it happened properly. I think the latest is Ready, Player One by Ernest Cline.
---
That was long – but fun. So, I'll go ahead and do the same and say if you want to tag yourself then go for it, I'd love to see other peoples responses. 🙂